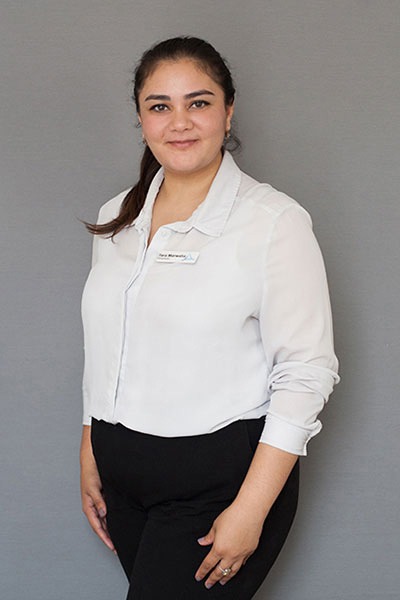 Tara Marwaha
Chiropractic
FIND OUT MORE
Tara joined The Lansdown Clinic in 2013 before becoming Clinic Director in 2014. She trained at the Welsh Institute of Chiropractic at the University of Glamorgan (now the University of South Wales) obtaining a Masters in Chiropractic. Tara also obtained a Post-Graduate Certificate in Professional Development and Patient Management (PgCert). Tara is registered with the General Chiropractic Council and a member of the British Chiropractic Association. She is also a Licentiate at the Royal College of Chiropractors.
Tara has a particular interest in arthritic based pain syndromes and low back pain, in particular disc and nerve injuries. She is currently part of the medical team at FGRFC working with the players to help with injury prevention and optimum functionality. Tara also has a keen interest in pregnancy, post-natal care.
Tara utilises a range of techniques to treat spinal and joint conditions, which include Chiropractic manipulations, medical acupuncture, home exercises and stretches. Tara believes in co-management of complex pain syndromes and works alongside other health care providers in the Gloucestershire area.
Tara offers appointments on Monday, Tuesday and Thursdays including early mornings and evenings.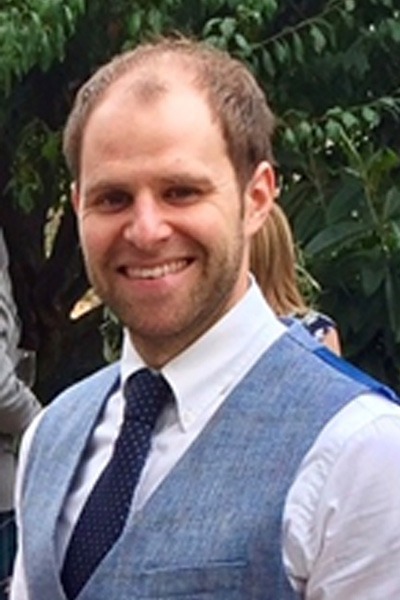 Chris Jones
Physiotherapy
FIND OUT MORE
Chris graduated from the University of the West of England with a first honours degree in Physiotherapy and is currently in the final stage of completing his MSc in Sports Physiotherapy.
He started his physiotherapy career in professional rugby, football and athletics before deciding to move into primary care in the military. Chris now works in the private physio sector where he treats a range of musculoskeletal conditions but has developed a specialist interest in persistent pain conditions and recurrent injuries. He has a vast amount of experience in managing chronic, non-resolving symptoms and helping patients achiever their functional goals. Chris is also very experienced in injury rehabilitation, where he aims to make recovery interesting and engaging for his patients. He believes that a key component to recovery is empowering patients to move with confidence and without fear or anticipation and always encourages his patients to live active, healthy lives.
You will always find Chris caring, positive, outgoing and he always endeavours to do everything he can to help you understand your condition and together work out the optimal way to manage it.
Outside work Chris is really into his fitness and raises money for charity. He has recently completed a 140 mile kayak from Lechlade-on-Thames to Central London and likes to run and cycle in various events. You will not find any sports that Chris isn't interested in and he also loves a good adventurous holiday.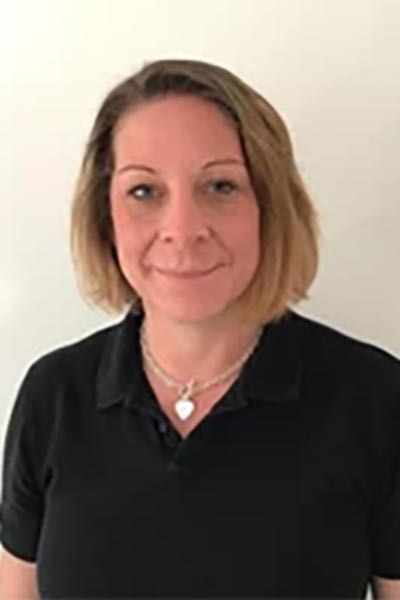 FIND OUT MORE
Olivia is a HCPC registered podiatrist with over 18 years' experience of working both within the NHS & the private sector. She specialises in all aspects of foot complaints, from basic nail care, removal of corns, verruca, calluses to the diagnosis and treatment of underlying foot disorders. She also is able to assess and treat diabetic foot conditions.
Oliva specialises in nail surgery.
"Our feet will last a lifetime if taken care of!"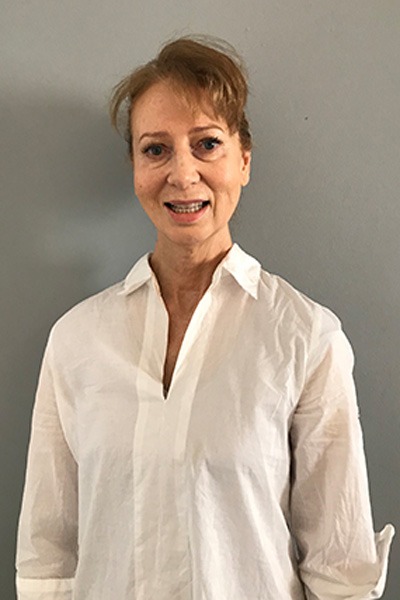 FIND OUT MORE
Brenda is a movement practitioner and teacher with over 25 year's experience in a range of creative and somatic movement methods. She came to Pilates many years ago as a means of injury prevention and has been practicing it enthusiastically ever since, qualifying as an instructor in 2018. She has since completed a level 3 Diploma in Exercise for Older Adults and Bone Safe programming for Osteoporosis.
Brenda has a strong interest in women's health and has led a movement based programme in Bristol that addresses the specific challenges women encounter through the menopause transition. She is continuing her studies with a focus on bone health, nutrition and exercise.
Brenda offers a well-rounded, varied and enjoyable Pilates programme integrating methods for finding freedom and ease of movement in the body. As a teacher she has a warm and empathetic approach encouraging participants though their personal experience of Pilates.
Having relocated from Bristol a few months ago, Brenda is enjoying exploring, meeting people and getting involved in life in Stroud.
Brenda teaches Monday classes at 11.30am & 12.30pm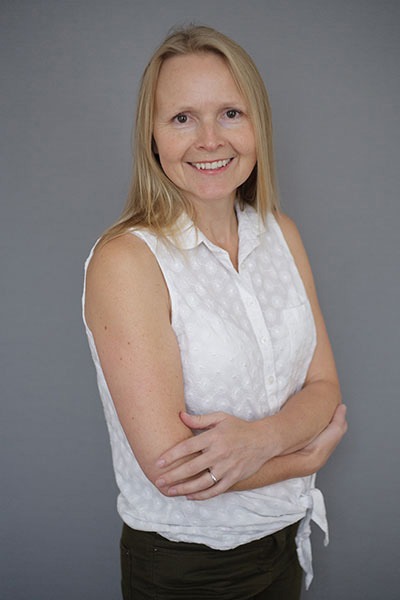 FIND OUT MORE
Amanda is a graduate of the renowned Pilates Institute in London and has been a valued and popular member of The Lansdown Clinic for many years. Amanda's extensive experience in spinal rehabilitation is reflected in her approach to teaching Pilates, with particular emphasis on posture and core strengthening to help reduce back pain.
Amanda is also qualified to teach Pilates for both ante-natal and post-natal pregnancy.
Whatever your reasons for choosing Pilates, Amanda's friendly and relaxed character, coupled with her experience and motivation, promises to make your course both highly effective and enjoyable. Exercises are mat-based and can sometimes include the use of gym balls for back strengthening and rocker boards to improve balance and proprioception.
Amanda is also an ITEC Remedial Massage Therapist.
When not entertaining her two daughters, Amanda enjoys competitive badminton, wakeboarding, running and is a qualified water-ski instructor on the River Severn.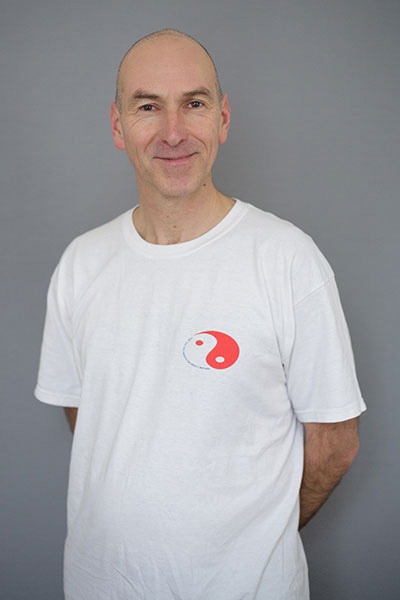 FIND OUT MORE
Mark Collins has over 25 years of experience in internal and external martial arts. He started training in Karate in 1979, having been inspired several years earlier by both Bruce Lee films and David Carradine's "Kung Fu" TV series.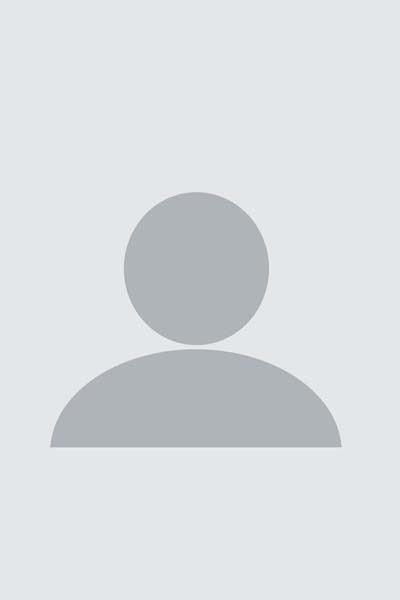 Emma Gregg
Senior Clinic Assistant
Tai Chi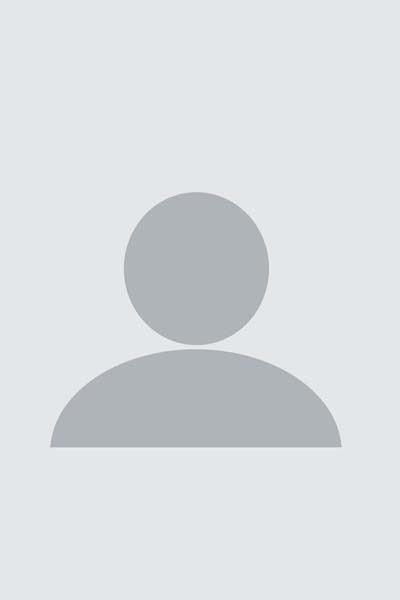 Alexandra Zimmerman
Senior Clinic Assistant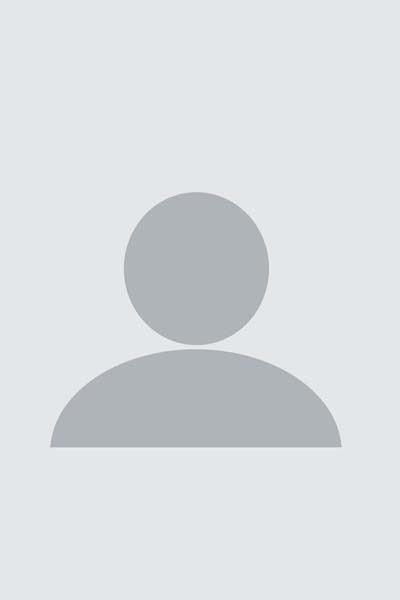 Chesca Taylor
Clinic Assistant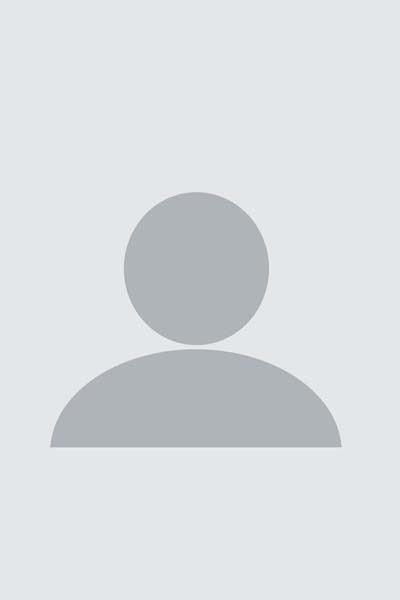 Michelle Norman
Clinic Assistant
Tai Chi